Engine Refurbishment
(And Engine Compartment)

---
ENGINE BUILDERS

COMPONENT REPAIR

Parts Sources
TCM Engine specification Table
Engine Upgrade Path

300hp

IO-550-B

285hp

IO-520-B,BA,BB

260hp

IO-470-N

250hp

IO-470-C

225hp

IO-470-J

225hp

E-225-8

185/205hp

E-185-1,8,11

35
A35
STC
SA2200SW
STC
STC
B35
STC
STC
STC
C35
STC
STC
STC
SA2361SW
D35
STC
STC
STC
SA2361SW
E35
STC
STC
STC
SA2361SW
F35
STC
STC
STC
SA2361SW
G35
STC
STC
STC
SA2361SW
H35
STC
STC
STC
J35
STC
STC
STC
K35
STC
STC
STC
M35
STC
STC
STC
N35
STC
STC
X
P35
STC
STC
X
S35-V35B
STC
X
36, 55,
STC
X
---
---
E-Series related items
Electric Fuel Pump
for 1956 and earlier models.

The person who has Keasling's STC for the dukes pump mounted under the floorboard which backs up the engine driven pump is Warren James. Cost for everything is around $1500, Work number at James Aviation in Grove, OK is 918-786-4506, home 918-786-3806.
---
Publications - TCM OVERHAUL MANUAL FORM X-30016 is available from TCM was about $32.00. This is for the E-series engine.
Aircraft Spruce & Specialty has the TCM overhaul and parts manuals for the E-series engines. PN X30016, PN X30017
---
Replacement Hoses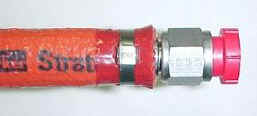 Precision Hose Technology, Inc
2702-D North Sheridan Rd
Tulsa Ok 74115
1-918-835-3660 / 800-331-5946
Fax: 1-918-835-3696
Sales & Information: Sales@AircraftHose.com
Don't forget about the fuel hose attached to the AUX fuel tank in the baggage area !
You know, the one that's hidden underneath the floor boards !
Beech recommends replacing hoses every 5 years or 1000 hours !
---
---